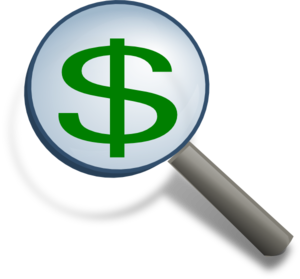 Homes are typically the largest purchases that most individuals make, in their lifetime, with the exception of large properties purchased for business purposes.  To purchase a home, you either need to have saved a virtually insurmountable sum of money, or you need to be able to get a loan.  This is because homes are costly, and most people can only afford them, by breaking down their payments, over the course of many years.  This is done, with a mortgage.  In order to qualify for one, though, you need to meet a variety of requirements.  If you do not meet them, the only loans you will be eligible for will be quite unfavorable, with high interest rates and large down payments.  The one exception to this, not to mention the one good viable option, for those who cannot meet the credit requirements, are FHA home loans.
FHA home loans are made possible by the Federal government.  Specifically, they are facilitated by the Federal Housing Administration, or FHA, which is an agency developed to help people obtain housing.  FHA home loans, though favorable to other loans available to people with bad credit or other credit problems, are not a program designed to give people anything for free, as they are simply a more affordable and reasonable home loan, with relaxed credit requirements.  As a matter of fact, the FHA does not even provide the loans.  Well-known certified lenders provide them.  The only thing that the FHA actually does to make the loans possible is provide insurance, on them.  Specifically, these insurance policies protect the lenders from being held accountable, if the borrower defaults on the loan.  As this is the main concern with lending people money, particularly those with bad credit, this insurance policy is at the heart of what makes FHA loans, or bad credit loans, possible.  As a matter of fact, the interest rates and down payments are able to be kept low because the risk is eliminated, on the part of the lender.  Plus, since the government is providing the insurance, there are limits to the interest rates and down payments lenders can demand.
Of course, anyone who has tried to get a home loan, of any kind, knows what a complicated and frustrating process it can be.  Even for ordinary loans you may need loan help, but it is particularly important that you consult with loan advisors, if you are trying to get an FHA loan.  An advisor can work through all of the nuances and paperwork, surrounding an FHA loan.  Furthermore, they can determine, before you even begin applying, whether or not you will be eligible, as well as what type of FHA loan you will be eligible for.  Not only are there restrictions and stipulations, regarding who can get an FHA loan, there are even stipulations, regarding what type of home you can purchase.  Before you can get an FHA mortgage, you need to make sure that the home you want meets all of the criteria.